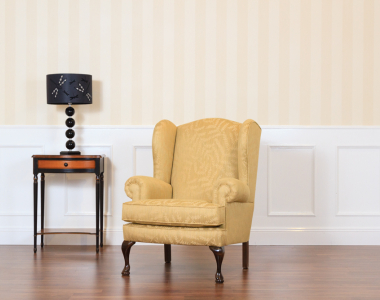 Click to Enlarge
Jazz Wing Back Chair
This wingback chair is a classic. Always very popular and versatile. It has smaller dimensions than the traditional Queen Ann chair making it an ideal choice for the smaller room.
As with all our chairs and sofas, it is available to view in our showroom.
Loose arm covers available & 5 polish colour options available.