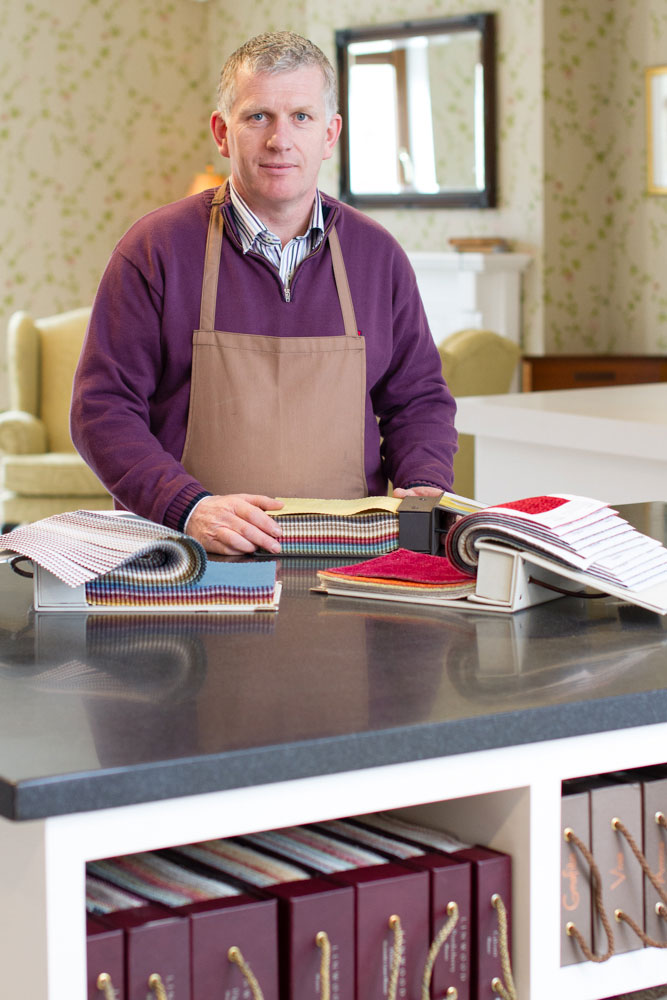 David Blake Furniture was established in Bandon, in beautiful West Cork in 1985.
The factory and showroom is just a couple of miles outside of Bandon on the rural coast road to Timoleague. It was this beautiful countryside that lured a young David Blake from the furniture capital of Ireland, Navan, Co Meath.
David started his career working weekends and holidays in the Royal Tara Furniture Factory. Royal Tara Furniture was owned by David's father, Peter Blake and David went on to follow in his father's footsteps by serving a 5 year apprenticeship in Navan.
But a family holiday to West Cork changed David's destiny. He fell in love with the place and despite it not having the specialist furnishing association so synonymous with Navan, David took the risk and moved to Cork.
In no time at all David established a name for himself and such was the standard and quality of his designs that he attracted both individual and corporate clients from all over Ireland.
In 2007 the business expanded. A purpose built factory and 5600sq ft showroom was built and the David Blake Collection was created.